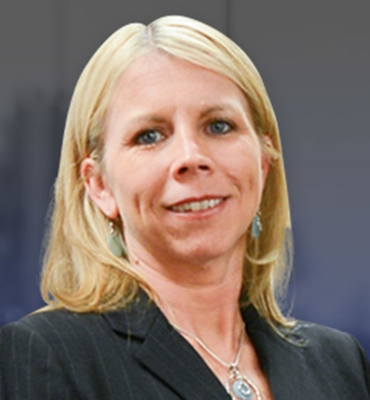 Kathryn A. Vadas
Associate
Related Practice Areas
Commercial Litigation
Labor & Employment
Medical Malpractice
Workers Compensation
Bio
Attorney Kathy Vadas earned her Juris Doctor from Cleveland State University, where she received the Cleveland Marshall School of Law Community Service Award. Attorney Vadas also holds a Bachelor of Science in Applied Science from Youngstown State University, where she graduated magna cum laude.
Attorney Vadas has more than twenty-three years of experience handling complex causes of action arising out of breach of contract, medical malpractice, intentional torts, wrongful termination, violation of non-compete clauses, employment discrimination, premises liability, shareholder derivative, and other commercial issues.
Attorney Vadas practices several areas of law, including public law, government relations, commercial litigation, labor and employment, medical malpractice, and workers' compensation. She has a wide range of experience representing employers in administrative hearings and judicial litigation and also counsels clients on proper retention, handling, and termination of employees.
Attorney Vadas is starting her sixth year as an adjunct professor at Youngstown State University where she teaches Legal Environment of Business.
Attorney Vadas is a member of the Ohio Bar, the U.S. District Court in the Northern District of Ohio, and the U.S. District Court in the Southern District of Ohio.
Public Law
Local Government
Civil Rights / Gov't Liability
Land Use / Zoning
Business Law
General Counsel & Business Planning Services
Business & Commercial Litigation
Bankruptcy / Creditor's Rights
Probate / Wills & Trusts
Legal Defense
Retail / Transportation
Labor / Employment
Criminal Defense
Related Practice Areas
Commercial Litigation
Labor & Employment
Medical Malpractice
Workers Compensation
Representative Matters
Experience includes jury trials, mediations, and arbitrations in federal, state and local courts, and numerous appellate courts throughout Ohio
Successfully handled numerous matters before the Ohio Industrial Commission, United States Equal Employment Opportunity Commission, and Ohio Civil Rights Commission.
Education
Ohio
U.S. District Court, Northern District of Ohio
U.S. District Court, Southern District of Ohio
Admissions
1999 J.D., Cleveland State University, Cleveland Marshal School of Law Community Service Award (1998 – 1999)
1996 B.S.A.S., Youngstown State University, Magnum Cum Laude YSU Pin for Outstanding Graduating Senior Vice President, Alpha Phi Sigma, Criminal Justice National Honor Society
Professional Affiliations
Mahoning County Bar Association
Ohio State Bar Association