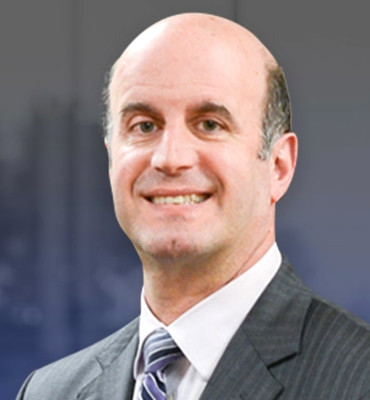 Thomas M. DiCaudo
Partner
Bio
Attorney Thomas M. DiCaudo attended the University of Akron School of Law and earned his Juris Doctorate in 1988. He also holds a Bachelor of Arts in Accounting from the University of Akron.
Attorney DiCaudo began his legal career in the Akron City Prosecutor's Office. He started as an Assistant Prosecutor and within a year he was promoted to Police Legal Advisor. The following year he was promoted to Chief Assistant Prosecutor. His duties included supervision of the Prosecutor's Office attorneys and staff as well as providing legal advice and training to the seven police departments within the Akron jurisdiction.
In 2008, Attorney DiCaudo took his vast experience and knowledge of the law and joined Attorney Reid Yoder in private practice, forming DiCaudo & Yoder LLC. The firm then became DiCaudo, Pitchford & Yoder, with the addition of Attorney Marshal Pitchford in 2018.
Attorney DiCaudo is a member of the Ohio Bar, and currently focuses his practice on criminal defense. He has extensive trial experience and has handled cases from Murder and high level drug offenses all the way down to Misdemeanor and Traffic offenses. He specializes in OVI and is known as a leading Attorney in that field. He also has extensive experience with Domestic Violence cases, and Drug Possession cases with the focus on treatment and recovery.
Attorney DiCaudo has been recognized in the 10 Best Client Satisfaction List from the American Institute of Criminal Law Attorneys.
Experience with the City of Akron Prosecutor's Office
After being admitted into the practice of law, Mr. DiCaudo accepted a position with the City of Akron Prosecutor's Office. There, he served as an Assistant Prosecutor from November 1988 to January 1990. He was promoted to the position of Police Legal Advisor in January 1990.
Mr. DiCaudo served the jurisdictions of:
Akron
Bath
Fairlawn
Springfield
Richfield
Lakemore
Mogadore
The University of Akron police departments.
Experience as Assistant Chief Prosecutor
In 1991, Mr. DiCaudo was promoted to Assistant Chief Prosecutor. In this position, he:
Supervised courtroom prosecutors
Served as the lead of liquor enforcement
Advised police departments on murders and other high level felonies
Education
University of Akron School of Law
University of Akron

Bachelor of Arts degree focusing on Accounting

Walsh High School (1979)
Bar Admissions